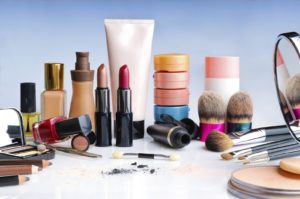 Beauty and cosmetics online marketplace Purplle has secured $2.57 Mn (INR 17.5 Cr) in a fresh funding round led by group of investors. Reports claim that the multiple-tranche fundraising round was led by an investment firm headquartered in London. Besides, Patrick Chong Fook Seng (founder of Luxasia Group) and existing investor JSW Ventures (venture capital arm of the JSW Group) also participated in the funding.
The fundraising round valued the Mumbai headquartered startup at roughly $35-36 million (Rs 240-245 crore), a person familiar with the matter claimed. The latest funding round has come barely six months after Purplle raised Rs 3.44 crore ($537,000) from Singapore-based Mountain Pine Capital and clutch of individual investors.
It is been speculated that this is a part of the larger funding round that is most likely to get close in coming months. Purplle has so far declined to comment on the latest funding reports.
Founded by two IIT alumnus in 2012, Purplle sells cosmetic products and beauty appliances that have been sourced from several well-known Indian and international brands. The company also sells its private label for nail polish and lip stick StayQuirky on the official website. The startup claims that StayQuirky has already achieved immense popularity among consumers, compromising almost 47% of the overall nail polish sales.
Competition in online beauty products is pretty stiff 
Since big players like Flipkart and Amazon also deal in cosmetic products, niche players like Purplle and Nykaa face aggressive competition in the space. This competition is likely to intensify even more as reports are claiming that Flipkart and Amazon are likely to start their own private label. Besides, online grocery store BigBasket and Myntra (Flipkart's subsidiary) have also announced plans to venture into the space.
Industry analysts claim that the only way niche players like Purplle and Nykaa can beat big players is buying offering more product varieties.
The post Beauty e-tailer Purplle raises $2.57 Mn from London based Investment firm & others appeared first on FeedMyStartup.