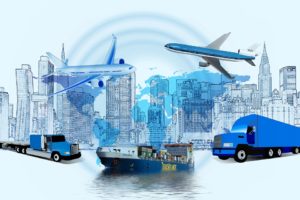 Last mile delivery startup WOW Express, which specializes in e-commerce delivery, has secured $4.5 million (nearly Rs 30 crore) from several existing investors including Tamarind Family Private Trust. The round was series A round for the Mumbai headquartered startup.
WoW Express aims to use the raised capital to expand its geographical presence, improve technological capabilities and attract promising talents into its senior management team. Besides, the startup aims to increase its e-commerce operation from 42 cities to over 100 cities in the next 1 year.
The company counts high profile e-commerce clients like LimeRoad, Amazon, Nykaa, TataCliq and Shein. On its official website, the company claims to cover more than 1600 zip codes across 40 cities.
WoW Express has also stated that it remains absolutely determined to grow its newly launched healthcare and diagnostics delivery business. This new business vertical, which was launched almost six months back, delivers blood samples and bodily fluids from labs to diagnostic companies.
The company claims that currently 5-7% of its annual revenue come from this new business and aims to increase this by almost 20% by end of the next year.
WOW Express and scores of other logistic startups engaged in first as well as last mile delivery solutions have sprung up due to unprecedented growth in e-commerce business during last one decade. Some of the leading startups in this space are LogiNext, Locus, ElasticRun, 4tigo and LEAP India.
Some of these startups are also taking advantage of breakthrough technologies like AI, Big data & data analytics to streamline their delivery.
The post Logistic startup WOW Express secures fresh funding from existing investors appeared first on FeedMyStartup.